English version
Troyes-Berlin-Ohio Nanophotonics Workshop
Publié le 15 mars 2022
–
Mis à jour le 29 mars 2022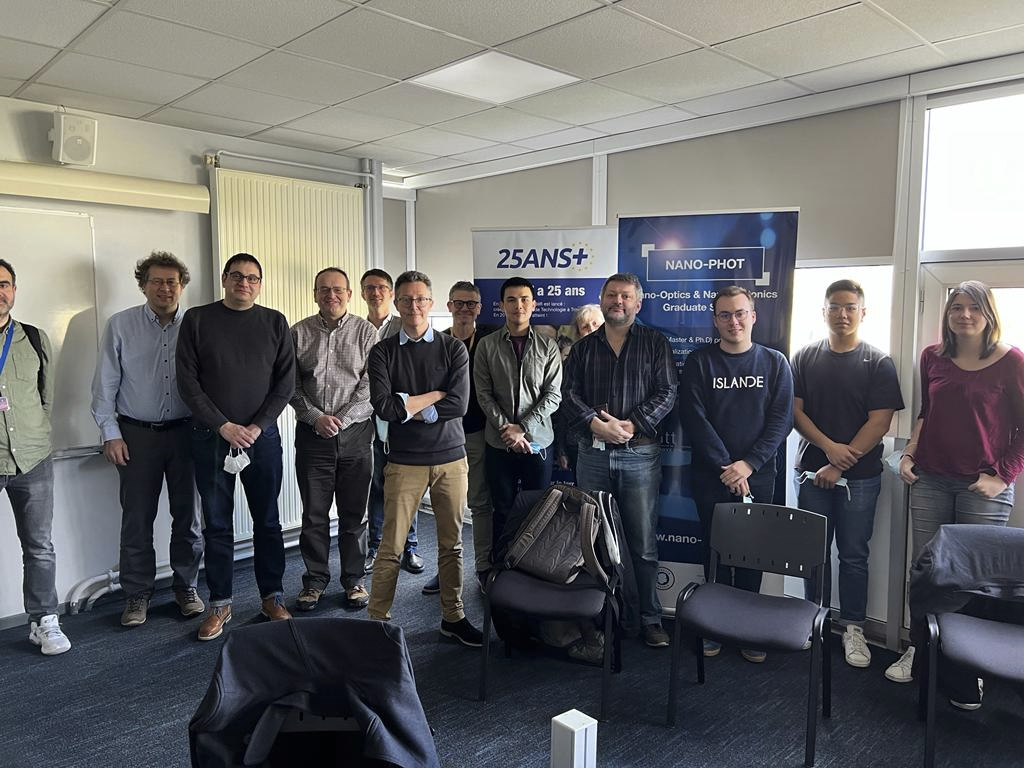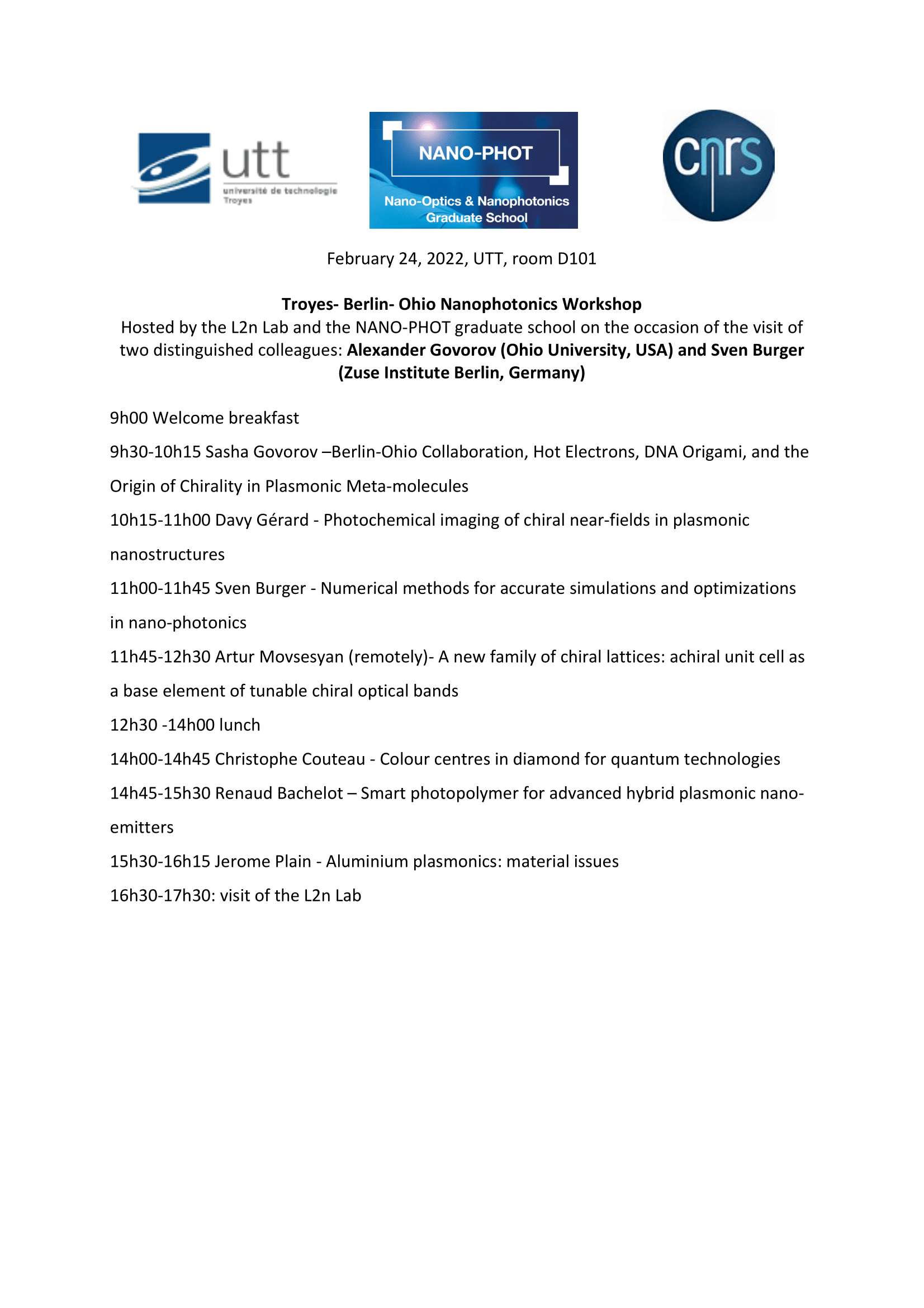 The Nano-Optics & Photonics Graduate School, in collaboration with the L2n Lab, organized a Troyes-Berlin-Ohio Nanophotonics workshop on February, 24, 2022 at UTT.

On this occasion, we had the pleasure of welcoming Professor Alexander Govorov (Ohio University USA) and Professor Sven Burger (Zuse Institute Berlin Germany).

Members of the L2nLab and students of the NANO-PHOT graduate school took part in the event.

Following this successful workshop, a long-term partnership between Zuse Institute Berlin, Ohio University and UTT will be established.