Nano-Phot offers a coordinated 5-year training program and promotes interactions between students in Master and PhD degrees.
New learning paths and training programs are structured by the scientific themes and by promoting international mobility and multilingual training environments and activities.
The Nano-Phot program is divided into lectures, exercises, practical and projects and all of them are taught in English, and awarded by ECTS credits.
The Graduate School program is divided in ten semesters (S1 to S10), corresponding to the Master (2 years) and PhD (3 years) programs. Each semester of the Master program will gather interdisciplinary and specialized/tailored courses, as well as research projects and soft skills (foreign languages, management...). The PhD program automatically includes the participation to research seminars (Summer and Winter schools) organised by the involved research teams, where international researchers are invited.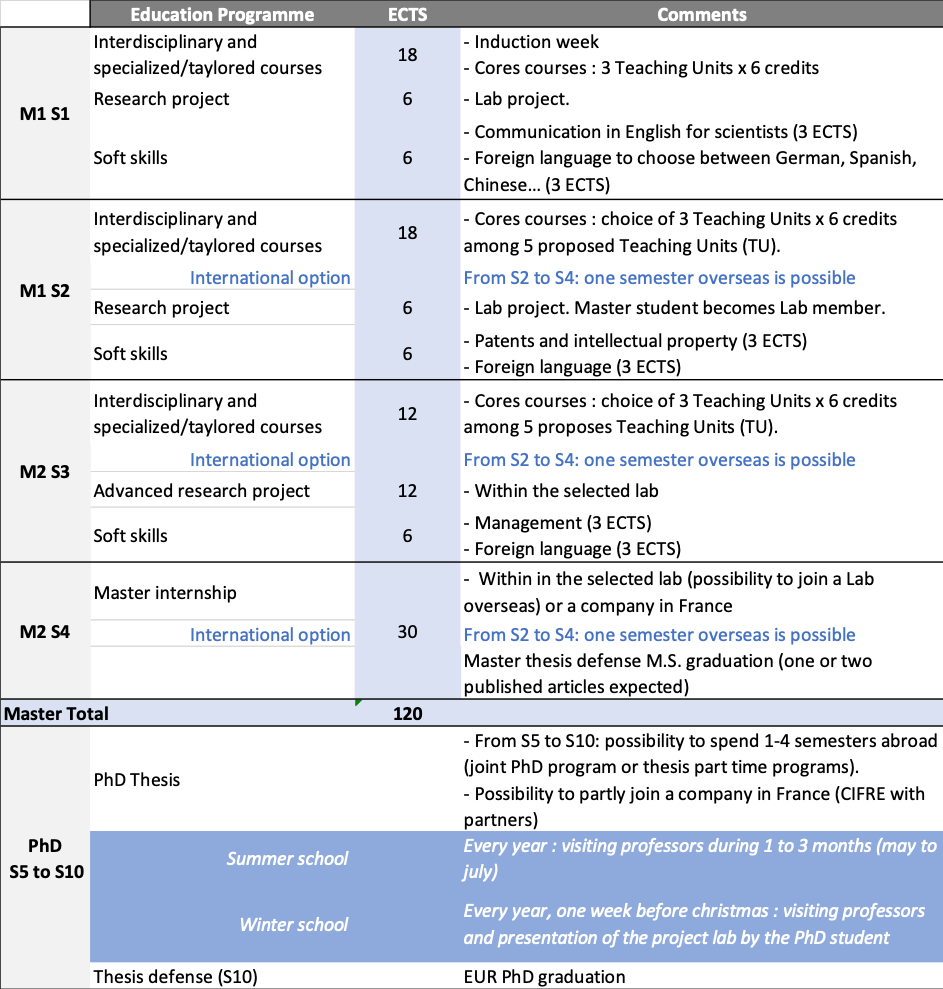 There are several possibilities of entrance and graduation :