English version
French Photonics Days in Strasbourg
Published on November 9, 2023
–
Updated on November 9, 2023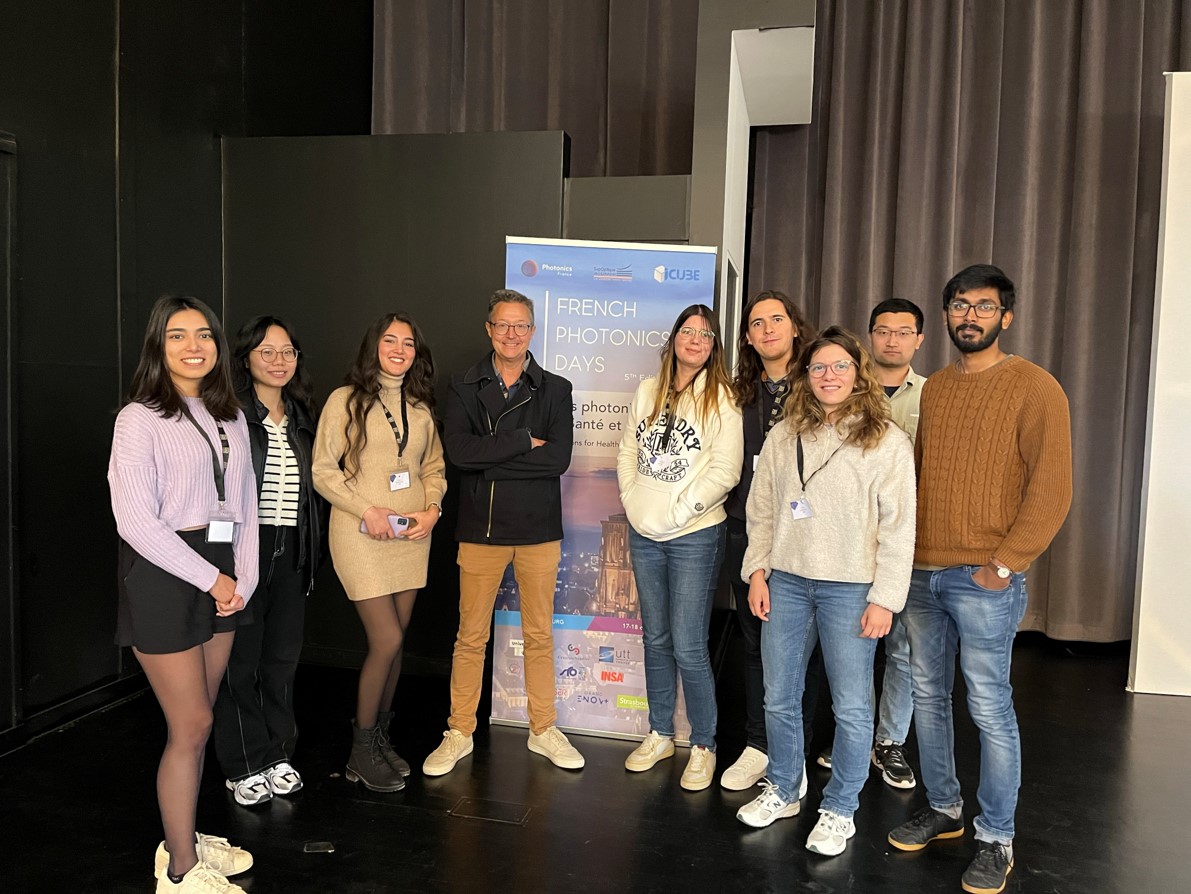 On September 17-18 2023, a NANO-PHOT delegation (students and faculties) attended the 5th edition of the French Photonics Days in Strasbourg. One of the objectives of this workshop is to review the development of new photonic technologies and their applications. NANO-PHOT sponsored the event. On this occasion, Ashima VASHISTHA, a PhD NANO-PHOT student, won the best poster prize ! She works with the WOODOO company on defining and investigating the optical properties of transparent wood and affects of the anatomical structure of wood on its optical behaviour. Congratulations to her !

more information at :
https://fpd2023.fr/
The picture : The NANO-PHOT delegation attending the event.
On the left: Ashima VASHISTHA, the PhD student who won the best poster prize!